Hammoon River Level Monitoring Station
The state of the river's level is one of the most important aspects to consider when fishing our section of the Stour. Lower down the water course around Wimborne the river has much more capacity and is fed in part by chalk streams such as the Tarrant and the Allen which add clarity to the water even in times of spate. The SHAA section of the Stour is fed from the clays of the Blackmore Vale and so tends to colour up and rise rapidly after periods of autumn and winter rain.
SHAA has one river level monitoring station on its stretch; this is at Hammoon below Sturminster Newton. As Hammoon is at the bottom end of our river stretch it gives a very useful indication of what conditions will be like further upstream on the SHAA stretch.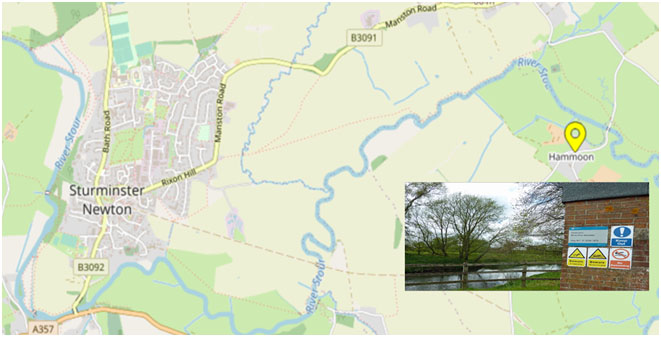 If you are planning a trip to SHAA waters, make note of the Hammoon water level before you set out. You will soon be able to predict with a fair amount of accuracy what the conditions will be like at your favourite swim before you arrive.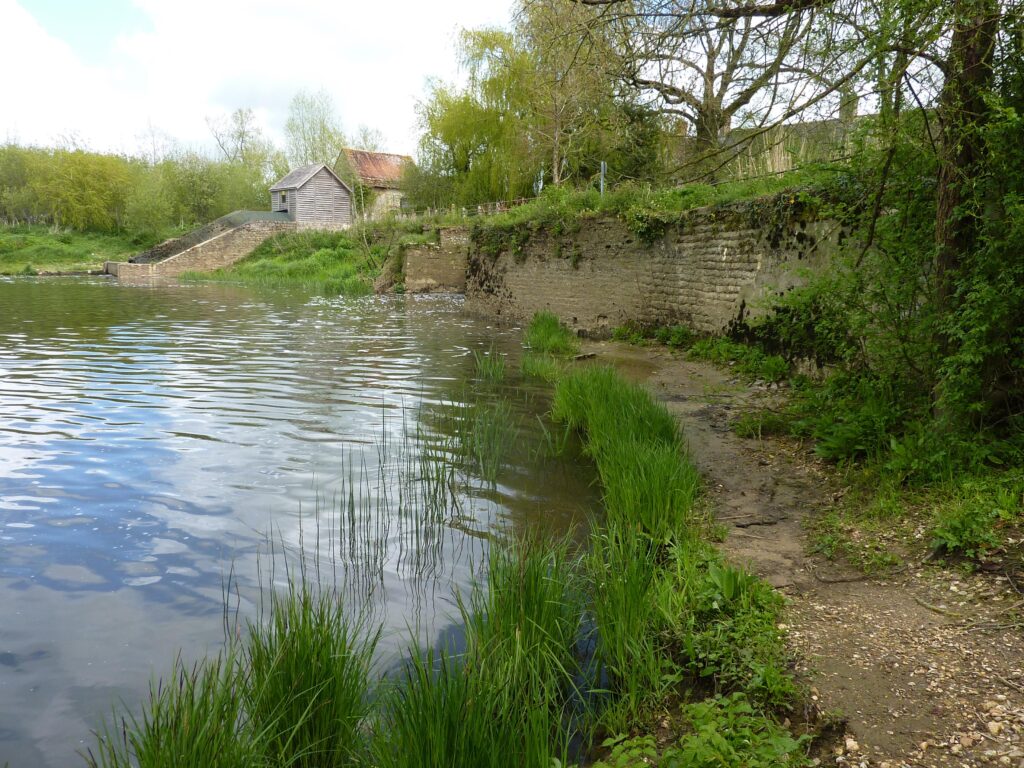 The productive Fiddleford "Wall" swim only becomes available in the winter months when the river level at Hammoon has been steady at .5m for around 3 days. In general it's pointless to set-off with the expectation of fishing this swim if the Hammoon levels are still holding at .8m.
In the chart below you can see how greatly the water levels fluctuate in the winter period. You will need to adjust your choice of swim and your approach to fishing it accordingly. As a rule of thumb the Stour very rarely fishes well in winter when water levels are rising and you can check the progress of the changing state of the river level at the Hammoon station.
The chart below shows the wide variation in SHAA in average river levels over the past 9 winters.
The Hammoon Monitoring website is here:
https://riverlevels.uk/river-stour-hammoon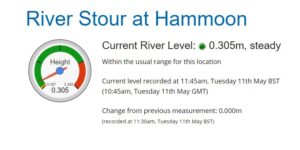 The trend over the past week and past months can be found by scrolling down to the bottom of the webpage.
If the river has been in full spate in winter and is now fining down, it will be often be found that the river starts to fish well on the 3rd falling day but this varies by location and by swim.